Can You Gain Confidence at 40?
I'm sure you have heard the saying "you can't teach an old dog; new tricks." I laugh at this idea. Ha-ha-ha! Because you are never too old to learn. When I'm asked; can you gain confidence at 40? I say you can gain confidence anytime you are willing to do whatever it takes. Let's take a look at a few ways you can start increasing your confidence quickly if you are over or under 40.
Learn and Practice Positive Psychology
One of my favorite starting points for people who want to gain confidence at 40 or over is to have them learn and practice positive psychology. I suppose it is because I am a little biased toward the benefits of understanding psychology. When you understand how the mind works, you can use it as a tool. Positive psychology can be described as the scientific approach to studying feelings, human thoughts, and behavior, with a focus on strengths rather than weaknesses. It also focuses on building a good life instead of repairing a bad one and taking the lives of average people to great; not just focusing on moving those who are struggling up to normal.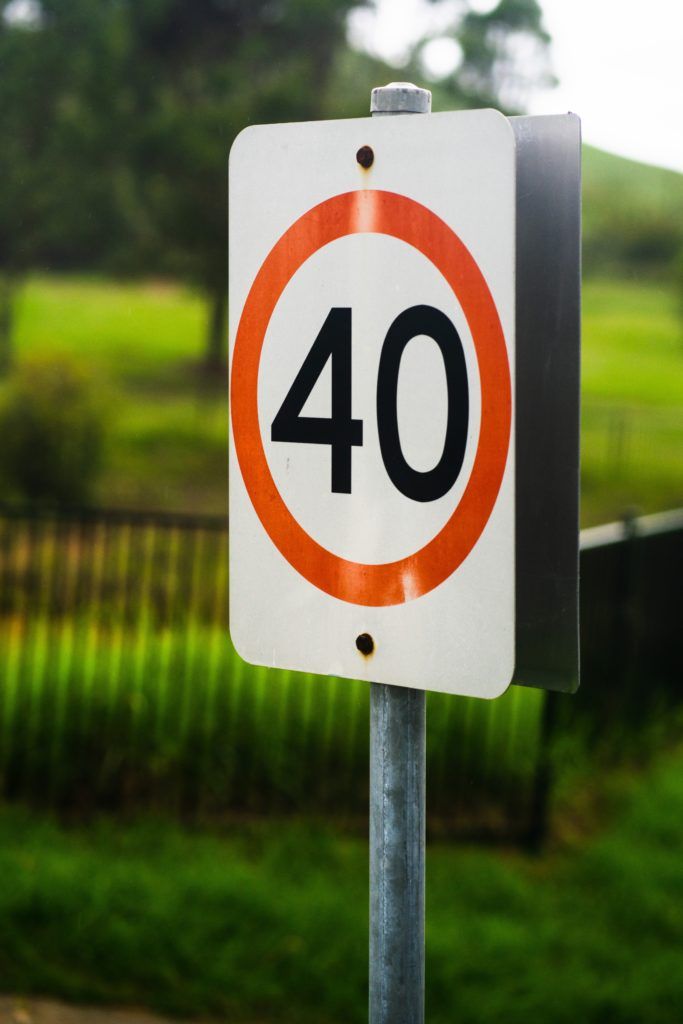 Develop Your Emotional Intelligence
The five components of emotional intelligence are self-awareness, self-regulation, motivation, empathy, and social skills. Each of these five things can drastically help you gain confidence quickly. Give yourself the opportunity to learn about yourself and others. We very often focus on our intelligence, but we neglect our emotional intelligence. There are a few other things I think are important to try and do as well such as being self-motivated and focused on the present. Being mindful will help with confidence, it keeps you centered on what and where you are as well as how you are feeling.
Develop a Sense of Humor.
Another very important area in life that is often neglected is a sense of humor. If you can learn to relax and see the humor in life, yourself, and circumstances, it increases your confidence because it allows you to not take everything so seriously. When we get older, especially over 40, we tend to forget to enjoy things as much as we did when we were younger. Because life seems more serious, we begin to feel we have less time to make mistakes and begin trying to avoid costly mistakes.
The key is to remember to laugh. Take a few minutes to find the humorous side to each and every circumstance that causes you to fret. It will change your life; it will change it for the better.
Click here: To take the FREE Burnout Quiz
Give Yourself the Credit You Deserve
When you do win, even when it seems a small victory, give yourself credit for accomplishing it. When you pile up a bunch of loose change, it adds up to a worthwhile amount of money. The same is true when you give yourself credit for the small victories you win at. They will add up in your subconscious and make you feel like a winner. This will help you feel more confident the next time you are about to undertake a task.
I hope these things have sparked an interest in your mind that can be fanned into a flame of desire for change. If you are nearing or over 40 and are thinking you need to gain confidence quickly but want some help. I want to share this personal story that may help you a little.
I struggled with my Confidence
If you are trying to gain confidence at 40, I know how you feel, I used to find myself doubting myself and suffering from diminished confidence at 40. I hoped my situation would change soon because I couldn't keep feeling doubtful forever. Things seemed almost hopeless. I would struggle to try to keep my head above water each time I was supposed to talk in front of others or lead a meeting.
I felt like I would never feel confident. The feeling I was doomed to stay frustrated my whole life haunted me. I held a Master's Degree in Psychology but didn't feel good enough to help others. So many of my colleagues seemed confident and succeeded all around me, and while I intellectually knew they were not simply more capable than me, they seemed to have more confidence and belief in themselves.
I decided I wanted to feel as happy as they looked. Thinking, if I could find just half of the confidence and success as they did, I'd finally be happy. I kept doing the same things I always had, but now I had a different set of expectations. I quickly grew frustrated. The truth is, I knew that what I wanted was different results.
What I Found Out
I discovered that the people who were experiencing deeper levels of success were taking responsibility for their wins and losses. They set goals and voraciously pursued them. I wanted the drive and belief they had. I eventually learned the secret.
They had all but eliminated their old unbeneficial limiting beliefs and replaced them with new ones that served them as pillars to build a new more successful life.
Over the next couple of years, I began obsessed with learning everything I could about our core beliefs, how they are formed, and how to replace them. Then I spent over 3800 hours working with a highly skilled master practitioner who mentored and shared additional insight into the three principles of mind, thought, and consciousness with me. I was finally able to design, and with the feedback and assistance from hundreds of clients develop, what I now call the RE:MIND Program.
With this amazing program:
Will not waste money buying the latest fad technique.
You never again have to feel at the mercy of strong negative emotions.
Gain access to a constantly expanding group of similar professionals.
Never again will you waste months with a coach or mentor who continually strings you along.
You'll have access to a program that works and is used right now to help people.
You'll finally be able to replace all the negative and limiting beliefs that have held you captive for so long.
What to Do Now
If you are thinking you want to see if you can find the confidence in yourself that I have helped so many others find. Simply enroll right now and go through the 3-day non-workshop experience and see if it works for you. If it does, you'll be delighted – and I think that's exactly what's about to happen. If for some reason you're not delighted with your initial results, then just let me know and I'll give you a free coaching session to help you get clarity as well as figure out what you needed that I somehow left out of the workshop. And we can stay friends.
It's Decision Time
If you are serious about wanting to gain confidence as a leader, you have a choice to make: Do what you've been doing (or worse, do nothing at all). You know where that leads… nowhere! Is that really where you want to end up? If the answer is NO, then make the decision to do what works to get you the results you want! Start today and begin breaking the beliefs and habits that have been holding you hostage.
Are you ready to take control of your future? Here's what to do now… follow the link and enroll for the incredible non-workshop video experience for only $1 right now using coupon INEEDTHIS at checkout.
Follow and use this link now: RE:MIND 3-DAY PERCEPTION NON-WORKSHOP
If you have already tried other ways to gain confidence that have not worked, you will want to check this out. We do not just go over what it takes to change things in our life. We actually take the time and effort to change some things about your life.
Yes, this is not just another feel-good workshop, this is a difficult and heavy transformation, it is spread over 3 days for a reason, if you do it too fast, it will not have time to sink into your subconscious. Please follow the suggested guidelines for the best results. I have helped hundreds of people identify and change the beliefs that are no longer benefitting them to assist them in achieving deeper success.
I look forward to working with you to help you gain confidence at 40. -Aaron Jarrels
GET EXCLUSIVE CONTENT DELIVERED RIGHT TO YOUR INBOX!
Becoming an insider is free and easy.
Insiders get exclusive content delivered directly to their inboxes. Be sure you never miss out on anything that will help you grow your business faster and easier.