Discover how easy it is to gain confidence for school in the next few minutes. I know starting at a new school is tough. Finding the confidence to make new friends is often difficult and scary. But there are more reasons to need confidence at school.
In the next few paragraphs, I want to give you ideas to help you increase areas in your life that you feel are lacking the level or depth of confidence you desire. There are many more reasons to want confidence, but I believe that the core or fundamental concepts behind finding or increasing your confidence are fairly universal. So, you can use the methods below to assist you in your journey in learning to gain confidence for school and life.
Find Confidence to Give a Presentation
The key to confidence when you are going to give a presentation in front of a classroom of students or even in front of a larger crowd in an auditorium is the same. Confidence is a feeling that you have when you feel secure and prepared. Uncertainty is a confidence thief. It will rob you of the confidence you may have even already had.
The question then becomes how to remove uncertainty before giving a presentation. The idea is if you are prepared and have a solid understanding of the material you will be presenting you will not be uncertain. This will give your confidence a small burst. Next, you need to feel secure. The way to feel secure is to use your thoughts as a tool for positive progression rather than a tool for digging yourself into a hole of despair.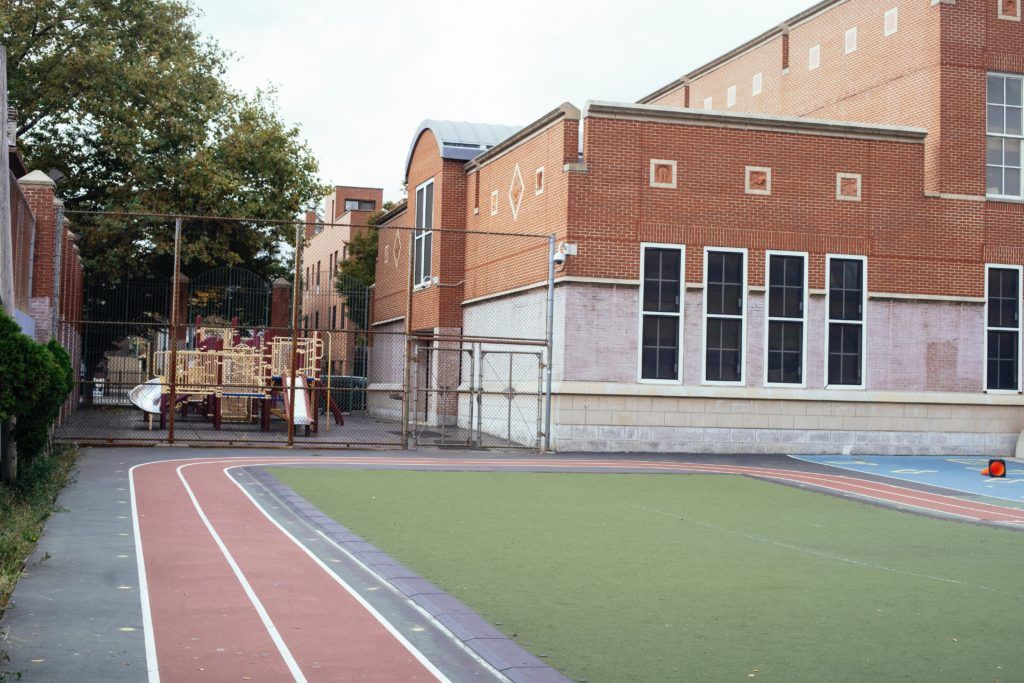 The Way to Gain Confidence for School Using Your Mind
I mean by this, do not spend even one second imagining any way the presentation might fail. Rather spend a few days before giving the presentation the further in advance the better and imagine as many ways as you can that the presentation goes flawlessly, and you receive a standing ovation. Take time to relish the feeling of the cheers and applause.
Here's the secret, your brain activates the same areas when it remembers an imagined event as it does a memory of an actual event. Therefore, your brain will begin to believe you have already done the presentation multiple times in the past and did it flawlessly. It then thinks, "why would this time be any different?" Your confidence will spike and rise very high as you haven't and "can't" even imagine it not going great.
Find Confidence to Advocate for Yourself
The easiest school-related confidence to find is learning to speak up for yourself. When you do not agree with the grade you received on an assignment, do not just grin, and bear it, learn to ask questions. You will find the confidence you need by asking questions rather than believing you have to make demands. If you did not get into the class you wanted, dig deep and find the confidence to ask admissions to reconsider by remembering that "the squeaky wheel gets the oil".
You are not asking for something outrageous, you are instead, showing a deep interest and concern for yourself and your schedule. Very often there are actually only a few students that take the time to ask to be placed on waitlists and then follow up within a few days after the initial students drop the class.
Keep in mind, the people you are reaching out to are more often happy to help you and respect the fact you took the initiative to reach out. Look inside or look to others when you need to gain confidence for school fast.
Find Confidence to Participate in Discussions
This one is usually the easiest one to gain confidence for school. Participating in discussions requires preparation and an understanding of the subject. If the discussion is one that no prep time was given, the best way to participate in these discussions is to ask questions. This way you are not making assertions that you may not be able to back up, it also allows for those students who may have a much deeper understanding or knowledge of the subject a place to catch the rest of the group up.
Remember uncertainty is the killer of confidence, so use the uncertainty to direct your inquiry. This way it seems appropriate and helpful. Confidence will sweep in as you feel that you are welcome in the group and being a genuine part of the discussion.
PLEASE JOIN OUR FACEBOOK GROUP THE BINDLESS MINDSET TO CONNECT WITH OTHER CONFIDENCE BUILDERS
Find the Confidence to Speak in Front of Class
Very often students ask me how to gain confidence for school because they fear public speaking. Do you freeze up when you are asked to speak in front of the class? Have you ever considered why this is? You speak to all the students outside of class without trouble, why then do you feel so much terror when asked to speak in front of the class?
I believe the answer is one of a few possibilities. You most likely had an upsetting experience when you were very young, this event was traumatizing and this belief that talking in front of others should be avoided. Sadly, it was probably a well-meaning parent, or teacher that caused you the embarrassment in front of others that "scarred" you for life. Let's take a quick look into your past and see if that silly belief is what is now holding you back.
Close your eyes and say the following sentence softly to yourself: "I am comfortable and enjoy speaking in front of groups of people…but…or except…" Then finish the statement with whatever comes to your mind. You will see the belief that is limiting you and your confidence. If it is a silly belief that you can use a series of logical arguments to displace and remove for yourself, then do it and find confidence speaking in front of others quickly. If it is not quite that easy, you may have many limiting beliefs or even strong binding beliefs keeping you from experiencing deep confidence. In that case, you may need additional help.
Get Some Extra Help
Having trouble finding confidence can sometimes feel like you are climbing the face of an unscalable mountain. If you don't stop fighting the mountain… and simply allow me to guide your climb, it will only get harder as you continue to drag old beliefs up that do nothing but hold you back. The solution is clear take the advice of someone who used to suffer from a lack of confidence, but now know the answer to finding it.
Because what I am about to share has helped over a hundred people last year alone. I am certainly not the only mindset coach, but you can't say I don't know what I am doing.
Read on and I'll show you, my strategy.
Why Most People Won't Ever Get There
Most people won't ever get there because they master the art of making the wrong moves. Picking up the wrong strategy for improving confidence, spending hours, days, or even weeks running in the opposite direction.
You know, their "truths" are off, and it's not their fault… They've been taught their whole lives to believe in them. Unfortunately, no matter how bad you want something to work, if it's not a sound evidence-based psychological theory it probably won't start to work now. Plus chasing every new and shiny strategy is no solution either because after all, it's really not about new strategies!
And YOU already know where this road leads… Running in circles scratching your head, wondering what happened.
Is this really the next thing you want to do?
How I Can Solve Your Confidence Problem
I've got an answer that works. Here's the story:
I had so many people ask me how I did it: How did I help so many clients get past their limiting beliefs and gain the confidence to own their success? And, could do the same for them? The thing is, I can only work with a specific number of clients at a time, and luckily for me, I am constantly booked…
Then I had an idea:
What if I create a foolproof system that makes finding your confidence easy?
Could I create something that could work for everyone?
Would that help people to achieve their goals faster and easier? -Yes!
And that's exactly why I created the Bindless Mindset Program.
Finally, It's Your Turn
When you sign up for The Bindless Mindset Program you'll join a family of like-minded people who already went through it and got results …and you'll be the next!
You'll get access to The 8 week Bindless Mind Walkthrough.
Receive a step-by-step system that guides you through the entire process.
Gain insight into the core beliefs that have defined your perspective so far.
Be helped to replace all the binding beliefs that no longer serve you with ones that do.
You'll eventually feel as confident and successful as you have always wanted.
That's right – this is the solution you have been waiting for. If you'd hire a professional coaching service on a one-to-one basis, this would cost a minimum of $7,000… but today it's yours for a fraction of that! It all comes as part of the Bindless Mindset Program and is available to you for just a one-time payment of only $2979 and that is for lifetime access to the program. You are also 100% safe to try this out, and that's what I'm suggesting.
Simply sign up for and try out my FREE 3-day workshop and see if my system is as good for you as it is for everyone else. If it does, you'll be delighted – and I think that's exactly what's about to happen. If for some reason you're not delighted with your free workshop, then just let me know – and you'll get a free 30-minute strategy coaching session from me personally. Plus, we can remain friends.
It's Decision Time
You have a choice to make: Do what you've been doing or worse, do nothing at all. You know where that will lead… to frustration. Is that really where you want to go? If the answer is NO, then try something different and get a new result! Start today and see how easy it is to feel confident in yourself. Get started right now using my FREE 3-day Workshop and see find out how your confidence, self-image, and perspective on life are inter-connected. Discover the effect replacing your self-image has on transforming your perspective and feel confident again. Here's what to do now… Go to this website and sign up for your free workshop and get started!
Follow and use this link now: FREE 3-DAY PERCEPTION WORKSHOP
GET EXCLUSIVE MINDSET TIPS DELIVERED RIGHT TO YOUR INBOX!
Becoming a RE:MIND Insider is free and easy.
RE:MIND Insiders get exclusive content delivered directly to their inboxes. Be sure you never miss out on the insider tips that will change your mind allowing you to win faster and easier.