Knowing how to meet new people can make your personal and professional life easier. Some people find it easy to blend in a new environment and make new friends, while others feel hesitant. Many people, especially introverts and those suffering from any amount of social anxiety, find it hard to connect with people they do not know. To enjoy your life fully, you need to learn to make new friends.
Learning to make new friends is a skill that can be honed and polished, so it becomes easier each time. If you have ever had trouble knowing what to say, or do to make friends and meet new people, keep reading.
Why Can't You Seem to Make New Friends?
"Breaking the ice" as it is often called, is difficult if you are unsure what to say to someone you do not know. The trick is to forget that you do not know them and act as though you do. Have you ever met someone who knows no strangers? They seem to be friends with everyone they come in contact with. How would you like to become more like them? Let's take a look at what is keeping you from having the confidence and comfort level to make new friends easily.
You are Shy or an Introvert
Some people just lack confidence. You get nervous around people and gatherings, so; you try to avoid that. People who have a shy personality find it hard to build confidence to meet new people. Being an introvert means that you are happy with yourself and do not want to put yourself out there. Being introverted or shy maybe different but have the same implications on your social life.
You have Social Anxiety
Social anxiety is a psychological condition. It is the constant fear of being judged. You may look fine outside, but you are suffering from the inside. The severe symptoms include shivering voice, increased heartbeat, blushing, and sweating. If you have any of these symptoms, you should get therapy. Remember, social anxiety is more than just nervousness and shyness.
You Do Not Want to Leave Your Comfort Zone
One of the biggest reasons you are not able to meet new people is that you do not want to leave your comfort zone. Interacting with new people requires effort, and some people do not want to invest their time and effort.
You Do Not Want to Make the First Move
Some people are egoistic and do not want to make the first move. They only talk to people who approach them first. This habit restrains you from meeting new people and getting to know others. It may be that you are afraid that you may look so desperate or creepy if you make the first move resultantly; you avoid that.
You Expect Too Much From Others
Do you always expect people to come to you and make you feel special? It may be that you have high expectations from people, and when they do not meet your expectations, you start to avoid them.
You Are a Private Person
Some people find it hard to open up to others and prefer to stay low-key. If you are one of them, it might be the reason that you are unable to meet new people and make friends. People with trust issues are afraid and, thus, end up being alone.
Things You Can Do
Now that you know the potential reasons that may be a hurdle in your way of meeting new people. Keep reading to discover a few of the ways to improve your chances of meeting new people.
Build Confidence
Feeling confident and good about yourself is essential. If you are not happy with yourself, there is no way that you attract other people. Build your self-esteem first. When you are comfortable with yourself, you feel relaxed around others. Believe in yourself and befriend yourself. Do not be hard on yourself for not having friends. Remind yourself of things you are good at whenever you feel low. Always think highly of yourself. Be confident; you will settle in and find genuine people in no time.
Know your Surroundings
If you have moved to another town or city, try to get a taste of your surroundings. Take a bus tour or walk in your new town to find the location of nearby markets, clubs, cinemas, cafes, and parks. Explore fun places! The more you know about your neighborhood, the easier it will be to blend in and meet new people.
Make Effort
Do not just sit there waiting for a miracle to happen; rather, put in your effort. Remember, you cannot gain anything without effort, so put yourself out there. Do not hesitate to make the first move. You may meet people you do not end up liking that does not mean that you failed as you would have tried. Ask people you know to introduce you to others.
Start a Conversation
Initiate a conversation with others. Whether you are in a grocery store or waiting for your turn at a dentist's clinic, talk to others. Pass a smile to others and introduce yourself. Do not feel shy to ask for instructions. Ask questions and listen to other's replies. Listening to others talk is the best way to get to know others more. Talk about your interests and hobbies so that you may find someone with common interests and can make plans for further meetups.
Talk to your Neighbors
Start with your neighbors! If you have just moved out, the people you can approach easily are always your neighbors. Get to know your neighbors and form a good relationship with them. When you see a neighbor working outside, say hi and be friendly. Try to help them when they need it. Greet them nicely. You never know your soulmate might be living next door.
Find Roommates
If you can, find a roommate. Having a roommate does not only cut your expenses but also keeps you company. Living with a person can be really fun, and it is easy to be friends with your roommates. Having a roommate is the best way to kill your loneliness. If you are away from your family, do not be sad, roommates can serve as family and friends. So, find yourself a best friend!
Click here to find out how easy it is to Attract New Leads
Be Yourself
Do not ever try to change yourself in order to fit in or make others like you. Firstly, faking your personality is frustrating; secondly, you cannot pretend for that long. So, be yourself, in this way you will attract people who will appreciate you for who you are. Making friends and dating is similar; you need to be yourself to make them work.
Use Social Media
Explore social media and join Facebook or Whatsapp groups of your community or your college groups. Through Facebook, you can easily find people living nearby. You may also find some friends of your friends living near you. Social media provides the most effortless way to find and meet new people.
Go to Events
Accept invitations! Do not turn down invitations even if you think that event is not your thing. You never know how many interesting personalities you may run into. Keep your eyes open and stay aware of happenings around you. Attend social events and festivals. These exciting events are not only a source of entertainment, but they also provide a great opportunity to meet new people. Stay updated regarding sports, food, music, or art festivals in your neighborhood, and attend as many as you can.
Visit places
Always shop from local markets and shops in this way, you can meet people in your new town. In addition to that, it is quite supportive for the people in your community. Go for a hike, or take your dog for a walk daily in the nearest park, a study in the local library, or have a coffee in the café to run into new people. If you feel like you do not have time to go out and have to work, take your books and laptop to a coffee shop. Start a conversation with anyone who sits near you. There is no way you can meet new people by just sitting at home. It might seem not very comforting to go out by yourself, but it is worth it.
Join Clubs
Join clubs of your favorite activities. You may join a sports club, book club, religious club, music club, and many more. You can go for a hike with a group of people, participate in a running competition or play tennis, hockey, soccer, or any sport you like. There is a high possibility of meeting people with common interests in clubs. You may also join a fan club to support your favorite team.
Join a Gym
One of the healthiest ways to connect with others is going to the gym. Join a gym and try to work out at least once a week. Apart from getting hot, you will meet many new people. Get the phone number of people and make plans to hang out later. You may also hang out with people after a workout. Go to the gym's cafe or juice bar, if any, or visit the nearest cafe.
Take a Fun Class
If you have just moved out for college, try to take as many fun courses as you can. You may join any sort of art, music, or dance class. Take a course that promotes group projects and interaction instead of ones in which you merely have to listen to a lecture. It is easier to meet people with a common interest in classes.
Get a Part-time Job
If you have time, get a part-time job in your neighborhood. Working as a bartender, waiter, salesman, or anything that suits you will provide an opportunity to meet tons of new people. Having a part-time job will also get you extra money which you can use for later use, so there is no reason for not doing that. Besides having a job, you may also volunteer in your community in events with others.
Groom Yourself
Have good hygiene, brush your teeth, use chewing gum for mouth odor, take a bath daily and wear cologne. A person with bad hygiene repels others away. Also, try to groom yourself and spice things up a little. Wear makeup (if you want to), do your hair, and dress cute; this will enhance your confidence and put a good impression on others.
Invite Others
Host an event or throw a little party at your place. Invite your neighbors, people from work, or your class fellows. Maybe try to ask people to bring their friends. You do not have to go through so much hassle; you can casually order a pizza and host a movie night. In this way, you will get to know many people. In addition to that, your bond with others will get stronger. If you do not want to throw a big party, you can invite people to a restaurant or cafe or any place to hang out with them.
Do Not Rush
While putting yourself out there, the important thing to remember is that you must stay calm and patient. You may meet people that you do not end up liking, or people may not like you; this is the part of the game. Do not rush or force yourself. Meeting new people and finding friends or a romantic partner is time taking. Nothing happens overnight. Also, people may not put enough energy into you, so do not be discouraged and keep exploring.
What to Do Next
Remember meeting new people and making friends is easier than you think if you just teach yourself to stop thinking about yourself. You will have to get out of your comfort zone for a second and put yourself out there. As mentioned earlier, you will have to break your barriers, introduce yourself and make the first move. Be the person you wish was asking to be your friend.
Every person you try to make friends with may not want to be friends, but it is not the end of the world. Be optimistic, and do not be intimidated by such people. There may be awkward silences, but soon you will pass this "developing stage" and will not even remember it. Keep meeting new people because you never know who you may meet. You may find a professional associate, or future partner, and/or a great friend.
Be sure to like and follow my Facebook Page for other tips and techniques to help make meeting new people easier and more fun.
FAQ's
How do you make friends when you have none?
To make friends when you have none takes a conscience decision to make a change and open yourself up. To become vulnerable and take the chance to talk with strangers. Just remember that while you are wishing someone else would just walk up and make meeting new people easy by talking to you, almost everyone else is wishing the same thing. Be the awesome person to someone else and "break the ice" with them. You'll be astonished at how people perceive you.
How do you make friends online, that's not dating?
Making friends online without being mistaken for dating is easier if you don't use a dating website to meet people. There are literally hundreds of local groups that meet online as well as in-person that are for networking. Networking is another word for friends or associates with common interests that would like to connect with one another. Try searching local "insert your interest" networks or "insert your interest" networks near me. You will be shocked to see what you find.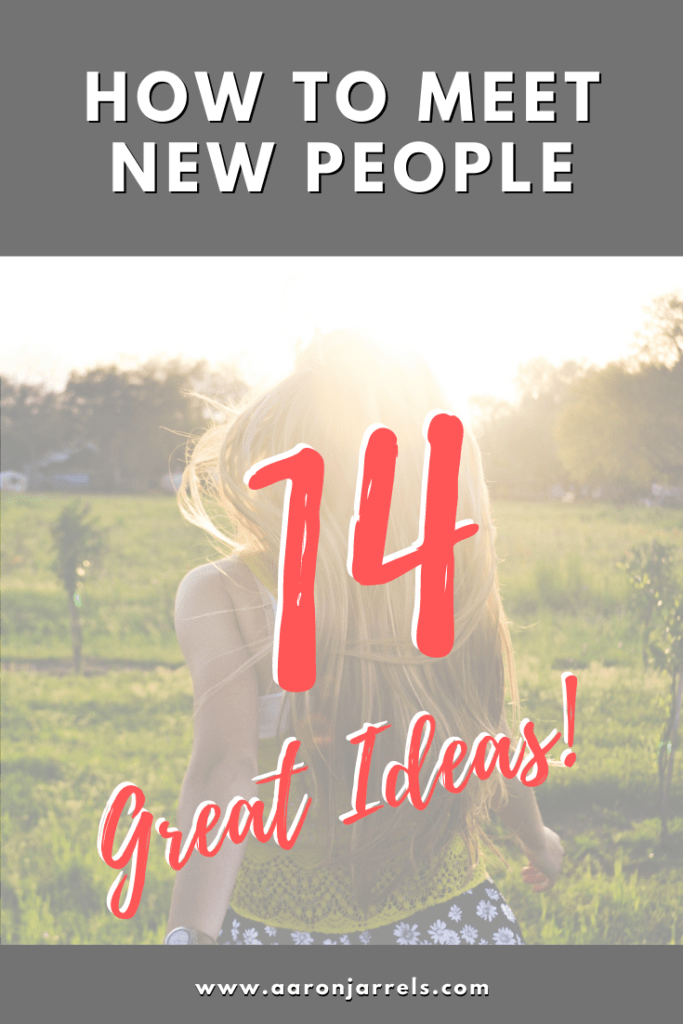 GET EXCLUSIVE CONTENT DELIVERED RIGHT TO YOUR INBOX!
Becoming an insider is free and easy.
Insiders get exclusive content delivered directly to their inboxes. Be sure you never miss out on anything that will help you grow your business faster and easier.