Why It's Crucial and How to Do It
Find a mentor. Are you tired of constantly struggling to make progress in your entrepreneurial journey? Do you feel like you're constantly spinning your wheels, with no clear path forward? If so, you are missing out on one of the most valuable resources available to entrepreneurs: a mentor.
Finding a mentor is crucial for anyone looking to succeed in business. A mentor offers guidance, support, and expertise that you won't find anywhere else. They help you avoid common pitfalls, introduce you to new contacts and resources, and provide valuable feedback on your ideas and strategies.
But how do you go about finding the right mentor?
Here are a few tips to help you get started:
Define your goals and needs
Before you start looking for a mentor, it's important to have a clear idea of what you're looking for. What are your goals for your business? What specific areas do you need help with? Are you looking for someone who has experience in your industry, or someone with more general business knowledge? Once you have a clear idea of what you need, you'll be better equipped to find the right mentor for you.
Look within your network
The first place to look for a mentor is within your own network. Do you know anyone who has experience in your industry or a related field? Reach out to them and see if they'd be willing to meet with you for coffee or lunch. You might be surprised at how willing people are to offer their time and expertise if you just ask.
Attend networking events
Attending networking events is a great way to meet new people and expand your network. Look for events in your industry or related fields and be sure to come prepared with business cards and a clear elevator pitch. Don't be afraid to strike up a conversation with someone you admire or respect – you never know where it might lead.
Join a mentorship program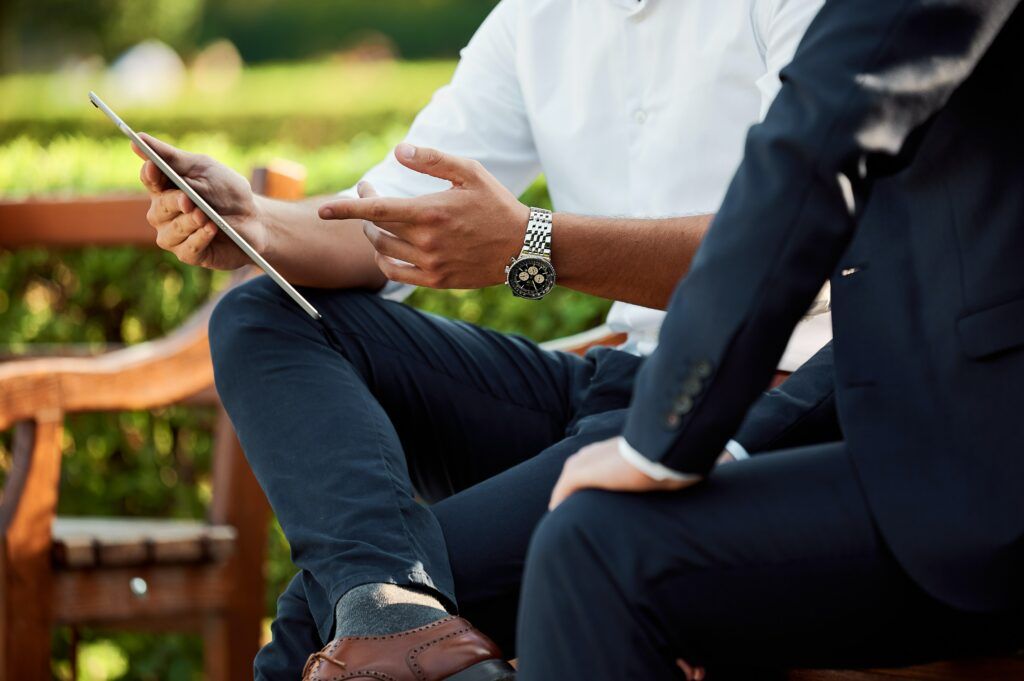 Many organizations and business groups offer formal mentorship programs for entrepreneurs. These programs can be a great way to connect with experienced business leaders who are willing to share their knowledge and expertise with you. Find programs that are tailored to your industry or specific business needs.
Be willing to learn and take action
Once you've found a mentor, it's important to be willing to learn from them and take action on their advice. Be open to feedback and constructive criticism and be willing to put in the hard work required to achieve your goals. Remember, your mentor is there to help you, but it's up to you to take action and make your dreams a reality.
Don't miss out on the opportunity to find a mentor and take your entrepreneurial journey to the next level. With the right mentor by your side, you'll be able to achieve your goals faster and more efficiently than you ever thought possible. Start your search today and see how a mentor can help you succeed in business.
Finding Yours
Once you've identified potential mentors, it's important to approach them in the right way. Keep in mind that these individuals are likely very busy and may receive many requests for mentorship. To increase your chances of getting a positive response, follow these steps:
Research the mentor: Before reaching out, do some research on the potential mentor. Find out about their background, interests, and areas of expertise. This information can help you tailor your approach and make a strong first impression.
Make a personal connection: When you reach out to a potential mentor, make a personal connection by highlighting something you have in common or by expressing your admiration for their work. This can help to establish a rapport and increase the likelihood of a positive response.
Be clear about what you want: When you reach out to a potential mentor, be clear about what you are looking for. Do you want occasional advice and guidance, or are you looking for a more structured mentorship arrangement? Be clear about your goals and what you hope to gain from the relationship.
Show your commitment: Mentors are more likely to invest time and energy in individuals who are committed to their goals and willing to work hard. Show your commitment by being prepared, taking action on the advice you receive, and follow up regularly.
Be respectful of the mentor's time: Remember that your mentor is likely a busy individual with many demands on their time. Be respectful by keeping your meetings on track, responding promptly to their messages, and being considerate of their schedule.
Think About This
Finding a mentor can be a game-changer for entrepreneurs. By providing guidance, support, and advice, a mentor can help you navigate the challenges of entrepreneurship and achieve your goals. By following the steps outlined in this article, you can increase your chances of finding the right mentor and building a strong and supportive relationship that will benefit you for years to come. Don't miss out on this opportunity to accelerate your entrepreneurial journey – start your search for a mentor today!
GET EXCLUSIVE MINDSET TIPS DELIVERED RIGHT TO YOUR INBOX!
Becoming a RE:MIND Insider is free and easy.
RE:MIND Insiders get exclusive content delivered directly to their inboxes. Be sure you never miss out on the insider tips that will change your mind allowing you to win faster and easier.